Moderators: Fridmarr, Worldie, Aergis
So tonight I was tasked to tank Fathom Lord himself. For a boss, his nominal hits are kind of bleh. I got most of my mana back from eating his shadow bolts, which drop 9k of health off me every single time. This allows me to consecrate non-stop. Even during his hunter-esque buff his hit is still bleh.

Only when he gains the shaman totem does he do something interesting. By the time the priest dies, I have so much aggro lead on the rest of the raid that I can basically spam holy shield and consecration and hold aggro through the priest ice block stun.
Posts: 1833
Joined: Fri Dec 14, 2007 11:57 am
Location: Los Angeles
---
There's already a thread on tanking fathomlord. This post belongs in that thread or the personal successes thread.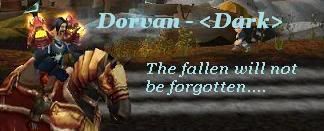 WHAT WOULD BEST DESCRIBE YOUR PERSONALITY?
Moonlight Sonata Techno Remix
Scriggle - 85 Fire Mage
Fizzmore - 81 Mut Rogue
Adorania - 80 Disc Priest
Maintankadonor
Posts: 8462
Joined: Wed Apr 04, 2007 3:28 pm
---
---
Return to Serpentshrine Cavern
Who is online
Users browsing this forum: No registered users and 1 guest