Moderators: Fridmarr, Worldie, Aergis
Just did this last night- this was also my first time actually tanking the boss(usually I just handle adds). We lost only one person on account of my okaying the AE a little early on the 75% skeles. On subsequent packs I Consecrated and then started casting Holy Wrath as they began to spawn. Seemed to do the trick(I didn't HW the first time).

Doing that allowed us a second SP in the raid, such that we had two of those, 2 mages, 1 lock, 3 healers(2 pals/1 sham), and one hunter.

I've also solo tanked Huntsman+Horse and those glob twins right after chess- although both of those were by accident.
Posts: 5
Joined: Tue Apr 17, 2007 1:00 pm
---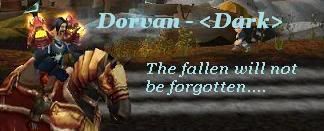 WHAT WOULD BEST DESCRIBE YOUR PERSONALITY?
Moonlight Sonata Techno Remix
Scriggle - 85 Fire Mage
Fizzmore - 81 Mut Rogue
Adorania - 80 Disc Priest
Maintankadonor
Posts: 8462
Joined: Wed Apr 04, 2007 3:28 pm
---
---
Who is online
Users browsing this forum: No registered users and 1 guest