Moderators: Fridmarr, Worldie, Aergis
Ciandin wrote:

Sweeney wrote:A couple of the people I've run it with

couldn't PVP their way out of a paper bag

, yet had no problem CCing/interrupting/bursting as needed for this fight.

I laughed IRL
PvPB?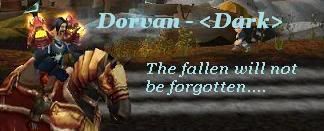 WHAT WOULD BEST DESCRIBE YOUR PERSONALITY?
Moonlight Sonata Techno Remix
Scriggle - 85 Fire Mage
Fizzmore - 81 Mut Rogue
Adorania - 80 Disc Priest
Maintankadonor
Posts: 8462
Joined: Wed Apr 04, 2007 3:28 pm
---
Arcand wrote:Had a strange bug last night where we killed Delrissa (first), she went down and about five seconds later she popped back up. She was talking, she was healing and she was hitting people but she wasn't targetable.

Anyone else had this happen, or have any idea what triggers it?
I had this happen in Normal mode once. Can't recall what we thought caused it. I'm sure it has something to do with those sneaky rogues!
Posts: 26
Joined: Tue Mar 25, 2008 1:57 pm
---
I found something kinda cool about the fight is if you pull and position yourself closest to the mobs they will all rush you, this was pretty essential to my group beating them since we had shadow priest/holy priest/warlock/ shaman(can they get any more squishy).

Basically what would happen is on open all the mobs would rush me, mortal strike would also fear half the time, I found it a really good way to open the fight.
Paladin/70/Rivendare
Posts: 39
Joined: Wed Apr 02, 2008 2:37 pm
---
---
Who is online
Users browsing this forum: No registered users and 1 guest