Moderators: Fridmarr, Worldie, Aergis, lythac
I run around in
0/46/15
for the longest time. We don't have retribution paladin in the raid, so I felt obligated to spec into improved seal of the crusader. I also pick up kings, since I tank 5 man quit a bit.
Today, I temporarily spec holy to fill out a healer spot, and on my way back to protection, I decided to try something different,
0/47/14
.
One thing that I've always find truly lacking on my old build is the sheer amount of miss my aggro moves have. I decided to drop both Improved Seal of the Crusader and Spell Warding and pick up Precision and Pursuit of Justice. Pursuit of Justice sort of take care of Spell Warding, but with added benefit of moving faster. Precision is a no brainer talent. I have to loose 1 point in judgement, but the whole point of picking up improved judgement is to stagger spells so they don't all hit global cool down at the same time.
So what do you think?
Posts: 1833
Joined: Fri Dec 14, 2007 11:57 am
Location: Los Angeles
---
As per the sticky...they're both viable builds. Between them it's a matter of taste and your threat needs.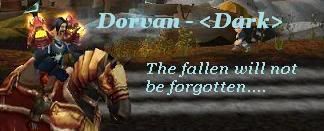 WHAT WOULD BEST DESCRIBE YOUR PERSONALITY?
Moonlight Sonata Techno Remix
Scriggle - 85 Fire Mage
Fizzmore - 81 Mut Rogue
Adorania - 80 Disc Priest
Maintankadonor
Posts: 8462
Joined: Wed Apr 04, 2007 3:28 pm
---
hello there.

I have a very similar build to yours atm. However I got full 2/2 Judgement from ret. tree and lost 1 point out of Toughness, 4/5.

I thought the missing 1 point could well be compensated for gears.
Well that's my 2 cents.
Glorypaladin <Asgard> in Kil'Jaeden US PvP server.

For the light!
Posts: 11
Joined: Fri Mar 16, 2007 5:22 pm
---
I'm currently 47/14 and I'm thinking of going 46/15 again. It just seems that with the latency and global cooldown, judgement and holy shield come up together way too often. I'm doing a ZA run right now and it's driving me nuts. Just gotta decide what to take 1 point out of in prot for another point in imp judgement. Then again, i'm out of practice.
Posts: 88
Joined: Mon Mar 23, 2009 2:24 pm
---
---
Return to Basic Training & Talents
Who is online
Users browsing this forum: No registered users and 1 guest