Moderators: Fridmarr, Worldie, Aergis, lythac
Sorry, I'm assuming there has already been a billion threads about divinity before. I am currently 5/5 divinity because 5% extra heals..why not? Been doing a little bit of forum lurking and am beginning to rethink it.
http://www.wowarmory.com/character-shee ... &n=Fluxxeh
is my armory, with my current prot spec. I love it, but know theres a few problems with it.
http://www.wowarmory.com/talent-calc.xm ... 0000000000
Thats the spec I am thinking of switching to, but want to get some feedback from fellow leetadins before actually switching and raiding with it. I can see 5/5 divinity being useful if your guilds entire healing roster is druids..
Any thoughts would be helpful.
Posts: 1
Joined: Wed Jul 22, 2009 12:16 pm
---
I assume stoicism was a misclick and you meant to hit Divine Sacrifice? Looks good if that's the case.
Posts: 2195
Joined: Sun Apr 27, 2008 12:32 am
Location: Boston, MA
---
Yes, there have been many, many threads on divinity. Seeing how there's nothing special about your situation, I'd suggest doing a forum search and reading them.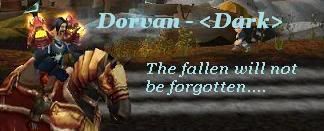 WHAT WOULD BEST DESCRIBE YOUR PERSONALITY?
Moonlight Sonata Techno Remix
Scriggle - 85 Fire Mage
Fizzmore - 81 Mut Rogue
Adorania - 80 Disc Priest
Maintankadonor
Posts: 8462
Joined: Wed Apr 04, 2007 3:28 pm
---
Most top tier, bleeding edge tanks who are confident in their healers believe it's all overheal and worthless. Others have conflicted views on it.
Posts: 89
Joined: Sat Nov 01, 2008 5:36 pm
---
It is nice for hots (-> druids).
For other healing classes it will cause mostly overheal.
Posts: 942
Joined: Wed Jun 13, 2007 12:00 am
---
---
Return to Basic Training & Talents
Who is online
Users browsing this forum: No registered users and 1 guest