Moderators: Fridmarr, Worldie, Aergis, lythac
Is this worth it in 3.2 for the 20% DMG reduction? Would be like another mini cooldown along with hand of salv glyph and DP and AD.
Posts: 1160
Joined: Tue May 27, 2008 8:09 am
---
First of all, it's physical damage reduction only. It's not significantly better or worse the Imp LoH now, the change was made so that tanks wouldn't bump into the armor cap while under the effects of Imp LoH and other %-based armor procs, rendering them useless. If you take Imp LoH now, continue taking it in 3.2. If you don't take it now, there's no reason to switch to it in 3.2.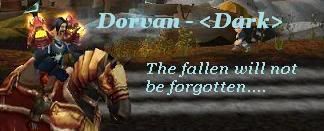 WHAT WOULD BEST DESCRIBE YOUR PERSONALITY?
Moonlight Sonata Techno Remix
Scriggle - 85 Fire Mage
Fizzmore - 81 Mut Rogue
Adorania - 80 Disc Priest
Maintankadonor
Posts: 8462
Joined: Wed Apr 04, 2007 3:28 pm
---
---
Return to Basic Training & Talents
Who is online
Users browsing this forum: No registered users and 1 guest