Moderators: Fridmarr, Worldie, Aergis, lythac
Norfolk wrote:I'm currently looking at something really close to this,

54/17

but I'm not sure whether to spend the last 2 points on Crusade for the additional 2% damage increase, or on Vindication.

I'm playing as Retribution currently and plan to dual spec into Prot with 3.1 and have been working on my gear so now it's time to look a lot more closely at the spec.
Vindication does nothing against raid bosses. You're also better off taking a point out of Reckoning to get a full 3/3 Crusade.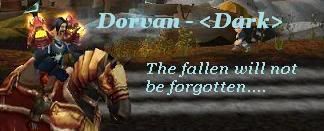 WHAT WOULD BEST DESCRIBE YOUR PERSONALITY?
Moonlight Sonata Techno Remix
Scriggle - 85 Fire Mage
Fizzmore - 81 Mut Rogue
Adorania - 80 Disc Priest
Maintankadonor
Posts: 8462
Joined: Wed Apr 04, 2007 3:28 pm
---
Your SOTP spec seems more attractive to me at the moment.. basically because I like to use POJ (it HAS helped me in OT situations rather than MT).
You have 4 points in Reckoning on this spec but none in Divine Guardian.
I have been told by many tanks on our server that DG is one of the useful abilities that a pally tank should have if they want to 10/25 man.
Would dropping Reckoning down to 2 points and taking DG make more sense?
btw.. this isnt a flame/dig.... I just want opinions on the spec I did instead.
Obviously with the impending addition of another t1 talent for us... reckoning is just a filler.
http://ptr.wowhead.com/?talent=sVZxVAbuGuIIRGots00b
Posts: 102
Joined: Mon Sep 29, 2008 1:23 am
Location: London
---
That will be my new spec.. well close. I will not be tanking Reckoning.
Posts: 19
Joined: Tue Jul 01, 2008 10:46 am
---
Taking SotP is strictly inferior to taking 3/5 Conviction and 2/3 Crusade, even more so if you pull an additional point from prot to go 3/3 Crusade.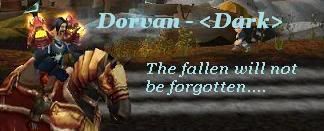 WHAT WOULD BEST DESCRIBE YOUR PERSONALITY?
Moonlight Sonata Techno Remix
Scriggle - 85 Fire Mage
Fizzmore - 81 Mut Rogue
Adorania - 80 Disc Priest
Maintankadonor
Posts: 8462
Joined: Wed Apr 04, 2007 3:28 pm
---
---
Return to Basic Training & Talents
Who is online
Users browsing this forum: Google [Bot] and 1 guest